Reading Time:
4
minutes
Most people associate eating fruit with summer BBQs and warm weather.  However, many fruits actually survive the cold chill and some even thrive in it. The winter season started on Sunday, which means the next four months I'll be cranking up the oven and eating comfort food.  In other words, I'll be hibernating.  One thing I like to do is stock up on winter fruit so I can try new flavors and recipes.  Not to mention, now is the time to pack your body with vitamins.  I found 10 ideas below that will keep your fruit level fully stocked all season.  Enjoy and stay warm!
We've all seen clementines in the store before.  They come in a bag of like 40 and when you buy them you're forced to find something to do with 32 mini oranges.  Well, here's how you solve that problem.
I discovered dates a few years ago as a way to fuel long runs without using commercially produced gels.  Their sweet flavor is almost unmatched which is why they are the base of many "energy bar" recipes.  They are a natural energy booster and make for a great snack.
Nothing beats a good spread to go over cheese and crackers.  So simple, yet, so important.  Kumquats are sometimes hard to find but, when you do, they are worth the wait.  Now is the time to get your hands on them, even though citrus fruits seem like they are always in season…
Pears are incredible and I've already made my point about that.  Brussel's sprouts are another cold weather food that are delicious and packed with nutrition.  So why not use a winter fruit with a winter vegetable?  This dish is sure to help get you through the long dark days of winter.
You can cook a grapefruit?!  Wow, I really do learn something new every day.  Empty out that space under your oven and use your broiler to make some delicious holiday grapefruit.
When you think of kiwi fruit, you normally picture yourself sitting poolside with a frozen beverage that has an umbrella in it.  The kiwi, however, is a winter fruit that is loaded with Vitamin C.  This recipe is for breakfast so you can start your day feeling healthy!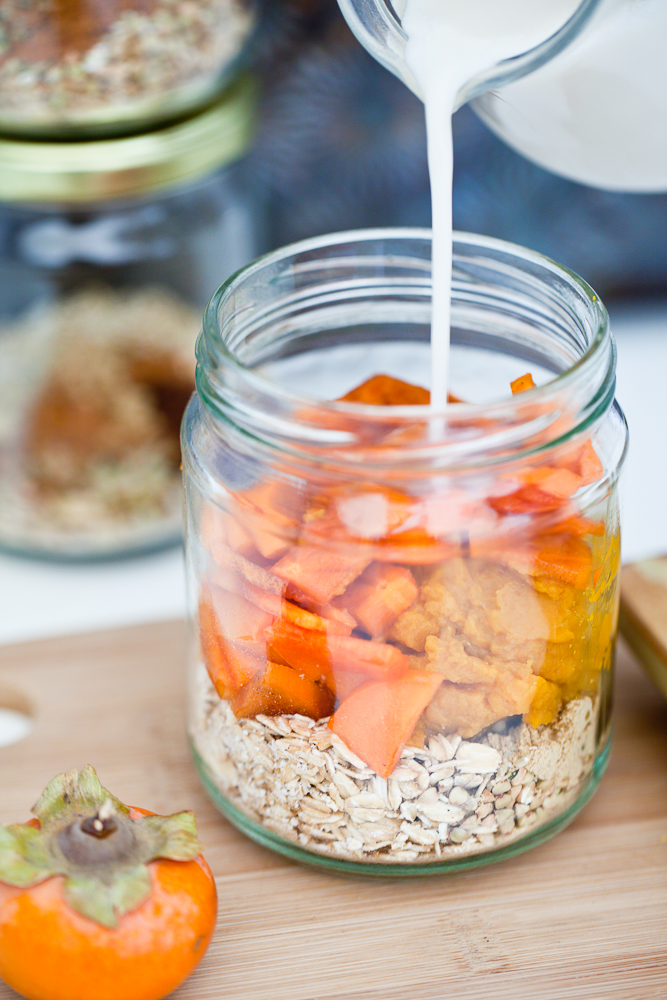 The pumpkin flavor never gets old!  Here's a quick and easy way to get moving in the morning with oats and fruits.  Because there's barely enough time to make coffee in the morning, let alone breakfast.
The majority of my knowledge about passion fruit comes from a Snapple flavor.  But, it tasted delicious and these frozen bars remind me of someplace tropical with palm trees and warm weather.  Anything is better than winter in the north east.
Pomegranates are the hardest fruit to eat.  END OF DISCUSSION.  I applaud anybody who has the patience to dive into these guys because all I want to do is throw them against a wall.  If you're feeling up to the challenge though, try this cake because it's amazing.

What's the first thing that comes to mind when you think of lemons?  Hot summer days and lemonade!  Well, it turns out that lemons are ripe for the picking in the winter time.  And winter time is pie season.  Hence, a lemon pie.
Mian Usman specializes in covering all things SPECIAL DIET, having reviewed dozens of POPULAR DIET PROGRAM and other gadgets. He speaks at key Health industry events and appears regularly on Meal Inside And Revenue Dude to discuss the latest trends. Mian Usman was previously reviews editor at Mobile Computing, and his work has appeared in Revenue Dude